Best Ebike Gift Ideas for 2022 | Haoqi Ebike
Cycling, like fishing, skating, and surfing, can rapidly become a lifestyle, absorbing the thoughts of people who practice it regularly and even influencing their wardrobe, travel, and friendship choices. This implies that if you have a cyclist in your life, it's reasonable to assume that a present related to their favorite activity is guaranteed to thrill them - no matter the occasion.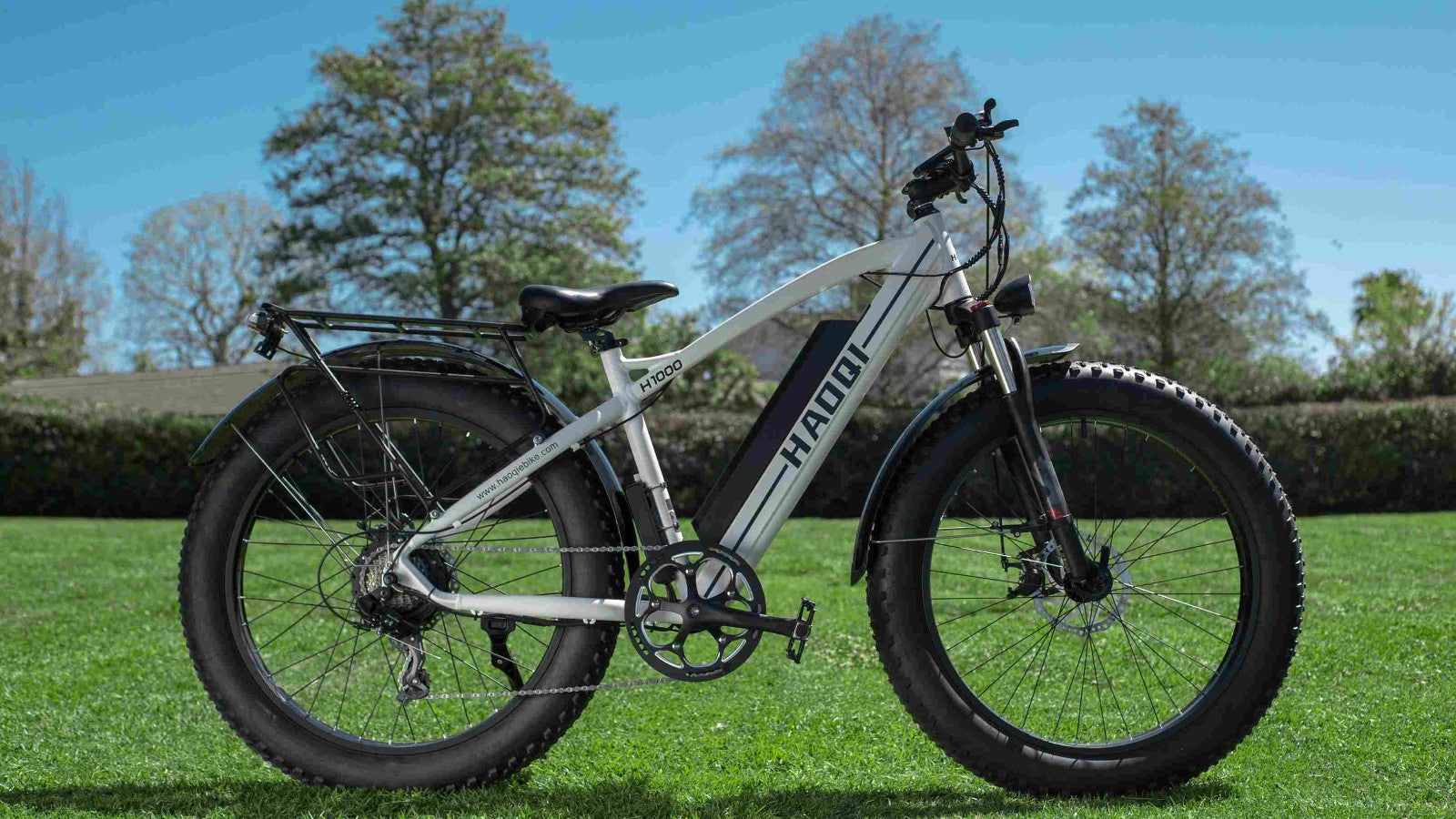 Here are some gift ideas:
A backup battery
Is there anything more unique about an electric bike than the way it manages its batteries? The whole point of electric assist is to make your rides nicer. Longer days, greater hills, and no need to wait for a ride back up the mountain. A dead battery is the last thing anyone would like to happen.
The battery life indicated by their e-bike manufacturer on the spec sheet may or may not be accurate. If they spend lots of time cruising down a mellow path and exert much effort, they could even outlive their battery life.
On the other hand, racing people up every hill one can find may leave them far behind. Rather than being anxious, bring an extra battery with you. If they run out, they can replace it, and it will appear like they never stopped.
A backup battery will be one of the better ebike gifts for a loved one.
Tires
Tires are one of those items that are entirely individual to you. The tires that arrive with your electric bike may work for a while, depending on when you get it and how particular the design is. There are so many alternatives and application scenarios that no one tire will ever be suitable for everything.
The best tires have a significant impact on how a bike rides. With such a diverse spectrum of trail conditions, it's unsurprising that no tire is a master of everything. Most tires will be specialized, whether low-profile yet fast-rolling tires for hardpack dry conditions or thin spikes meant to cut through the slope.
Bike Lights
While not the most thrilling present to unwrap, any cyclist who will be riding late at night would appreciate a nice pair of bike lights – not just so they can see obstacles like potholes and puddles but also so other motorists can see them.
Cycling Figurines
Finally, a workplace accessory for cyclists. Cyclists can't always ride their bikes as much as they'd want for various reasons, so it's a fantastic way to remind them of some of the things they'd rather be doing.
Bike Bell
Given how many people have things in their ears, having a clear, loud bell to help avoid mishaps is very important.
JBL Clip 4
Suppose the cyclist in your life likes to pedal alongside others. In that case, they'll enjoy how easily this Bluetooth speaker can clip onto various sections of their bike to play a soundtrack for group rides.
Dog Carrier Backpack
Although it is intended to be worn while hiking or walking dogs who prefer to be lifted rather than walk, this backpack also works well for cyclists who want to give their dogs a ride.
Helmet
While the cyclist you're shopping for may already own a helmet, that doesn't mean you can't give them a better one.
take a look at some of Haoqi's ebike offerings: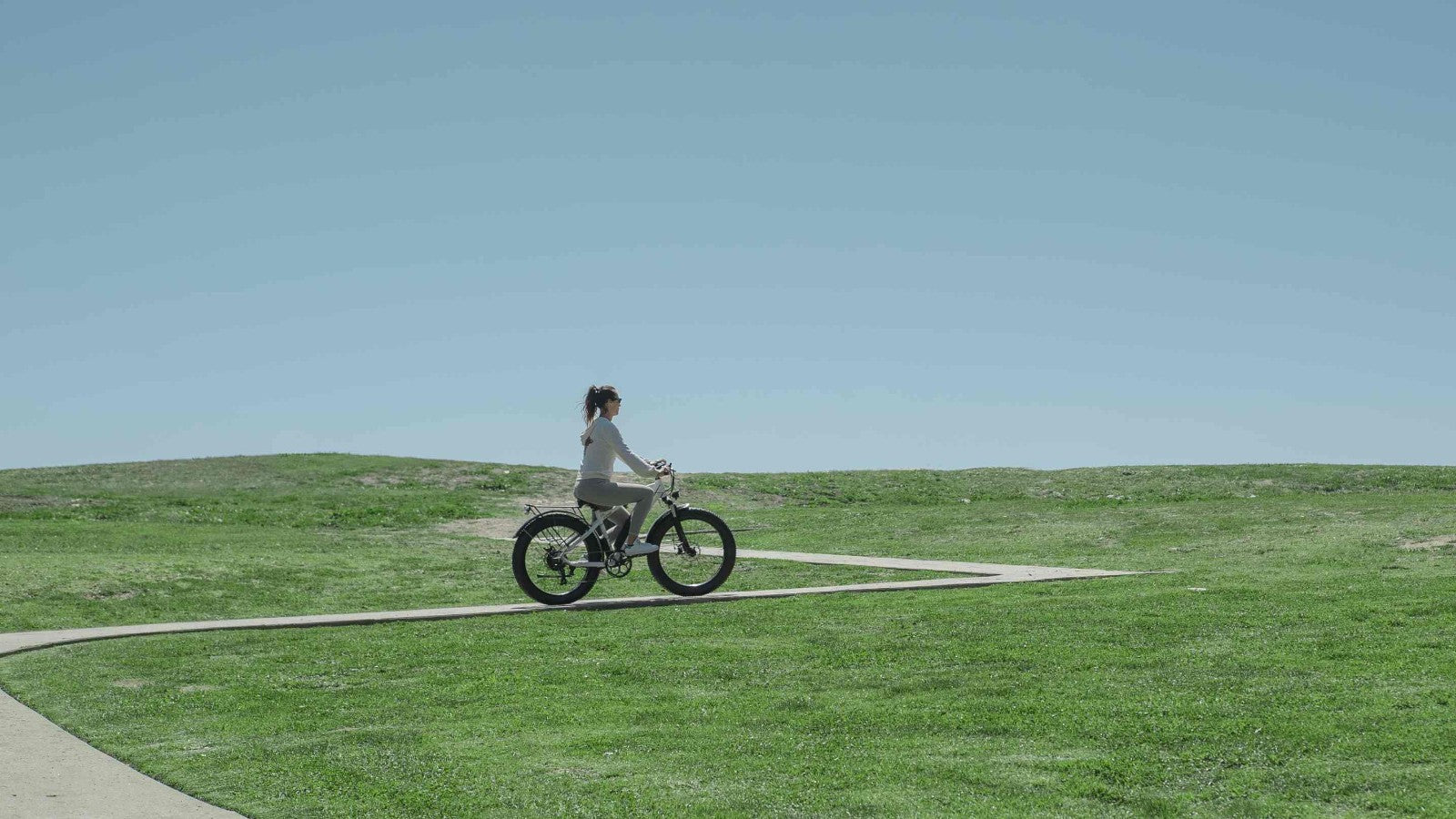 Are you looking for a tool to extend your shipping efforts many miles out of the way? Like delivering takeout or shipping large products.
Antelope is our incredible dual-battery-powered bike. It has an impressive range of roughly 80 miles before needing to be recharged. Not only that, but it can readily handle loads weighing up to 350 pounds.
HAOQI Eagle Long Range Electric Bicycle
Take the road like a flying eagle in the sky, and enjoy the nimble and swift feeling of a HAOQI Eagle electric bike. Eagle is Haoqi's newly released fully upgraded e-bike. 48V 20Ah LG/Samsung battery, upgraded soft saddle, 750W motor. Range up to 75 miles per charge. Upgraded hydraulic disc brake. System for more precise performance. Now available as a step-over & step-thru version.
HAOQI Cheetah Full Suspension Electric Bicycle 
Ride the spirit of adventure with Haoqi electric bikes. Cheetah is Haoqi's flagship electric bike with a full suspension system and a powerful 750W motor. The removable 48V 16Ah / 25Ah high-tech battery with a 2-year warranty guarantees you can drive 90 miles trouble-free.
All-Terrain Fat Tire Electric Bike
Conquer any terrain with the Fat Tire Electric Bike; you can easily go anywhere.
The Black Leopard, Equipped with a 750w motor and 48V lithium battery, can travel up to 60 miles per charge. Make it easy to travel through beaches and forests and enjoy your adventure.
Beach Cruiser Electric Bike
The cruiser electric bike is your best choice when you want to ride freely on the beach.
Take a ride on a White Leopard electric bike, and you'll see its advantages over traditional ebike. We engineered it to give off the right combination of sportiness and sleekness. You're getting the best of worlds with the White Leopard. Take the White Leopard to play now! 
HAOQI Pro Dual Battery 750W Cargo Electric Bike
Are you looking for a tool that will extend your shipping efforts many miles out of the way? Like delivering takeout or shipping large products. of objects.
Antelope, our phenomenal dual-battery powered bike. It has the ability to log a hefty range of around 80 miles before you need to recharge. Not only that, but it can also easily withstand 350 lbs of objects.
Some Other Reasons to get an ebike include:
It'll change the way you commute.
Working from home is convenient, but it is not always feasible (or desirable). For many individuals, public transportation is the most viable method to commute to work, yet keeping a two-meter space between passengers reduces the capacity of buses and trains significantly. That means lengthier commutes, longer delays, and a lot more frustration.
A traditional bike can be a terrific option for long-distance walks. However, they have some significant disadvantages, not the least of which is working up a sweat. Having an electric motor absorb part of the load means you're less likely to need to change your shirt at work.
By replacing the traditional chain transmission with a belt, some electric bikes reduce the possibility of oil streaks on your jeans.
It is more hygienic.
Electric bike rental systems have sprouted up in places worldwide. However, several have suspended operations during the pandemic owing to the difficulties of adequately cleaning handlebars between users. Having your electric bike solves that problem.
It also means no more touching switches, ticket machines, doorknobs, parking meters, or everything else you'd typically have to tap and push on a standard car, bus, or train ride.
It's a great workout.
An electric bike is also a great way to get gentle cardio in, especially if you haven't been very active since the pandemic. Cruising on an e-bike requires far less work than walking, but it may still improve your heart rate.
You can also choose to push yourself harder. Most electric bikes will only increase your speed to about 15 mph, which is a good speed but will not make you the fastest cyclist on the road. If you want to move quicker, go ahead – but you'll have to do all of the work yourself.
You may also turn off the electric motor whenever you choose, just utilizing it when you're weary or need a little additional help getting up a hill.
It makes cycling more accessible.
If you're a little older, have a condition that causes you to tire quickly, or have an accident, an electric bike can help you enjoy cycling again - even if you haven't stepped on a pedal in years.
An e-bike is also an excellent way to go out and enjoy the countryside if you're lucky enough to live within cycling distance of some green space, which can be a great way to reduce stress and enhance general wellbeing. You can travel further, quicker, and appreciate your surroundings more if you use less energy pedaling.
It's more environmentally friendly.
Yes, the power to charge your bike's battery might have come from a fossil fuel power station. However, it will still have a much lower carbon footprint than any automobile – even an electric one – due to its lower power requirements, smaller size, and lighter build. That scenario will only improve if the energy balance shifts more toward renewables.
An electric bike also has less 'embodied energy' (the amount of energy required to produce it) than a car.
From commuters to adventure seekers, Haoqi has an e-bike for everyone on your gift list.  This holiday season, give them the gift of electric mobility by purchasing a Haoqi Bike.
---