How to choose your first reliable e-bike | HAOQI Ebike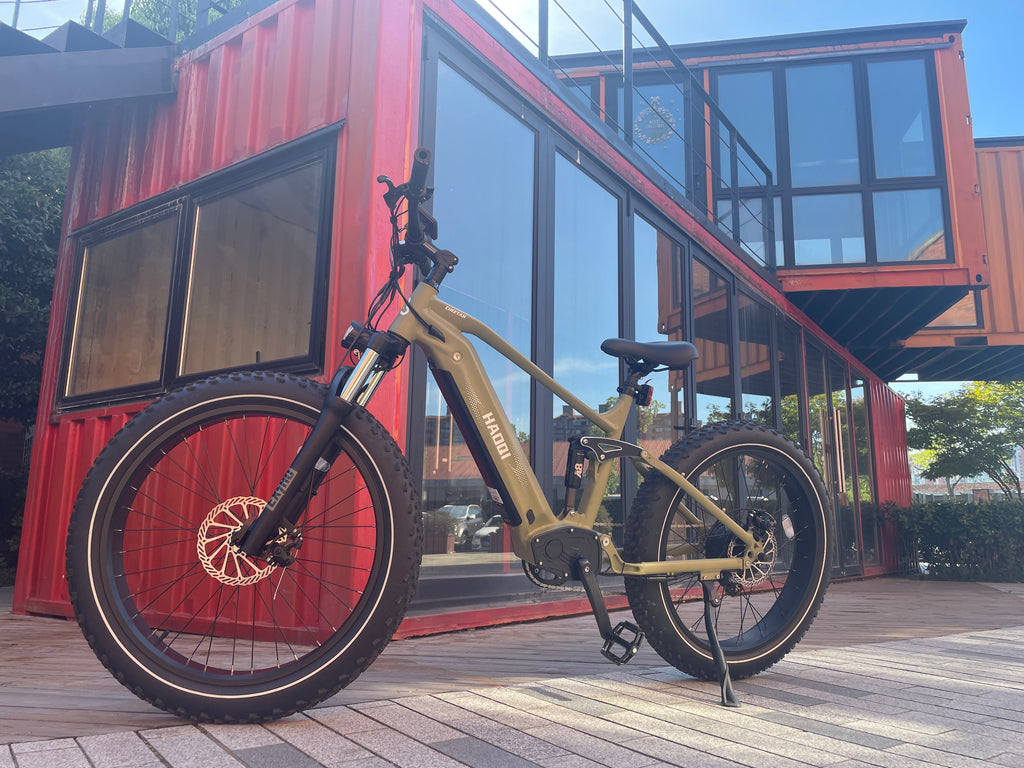 Imaging that you're pop into a shop and willing to get your first electric bicycle. Almost every Sales manager will tell you that their bike can last for like 80 - 90 miles per charge, but it turns out way shorter than they announced.And that's really a bummer. So, how are we able to measure the range, at least have a rough figure in mind?
To make it simple, the two direct factors that infects your e bike range is the size of battery and motor. We can measure the range only if we know these two figures. 
How to calculate the battery capacity
Most of the electric bike battery specifications on the market are 48V, 60V, 72V, these represent the battery voltage. To calculate the capacity of the battery, you'll need another figure. Most general battery will have labels as 48V12Ah or 48V20Ah, the amperage(A) represents the currency of your e-bike, when the voltage is certain, the greater the current, the stronger the power, the higher the battery capacity.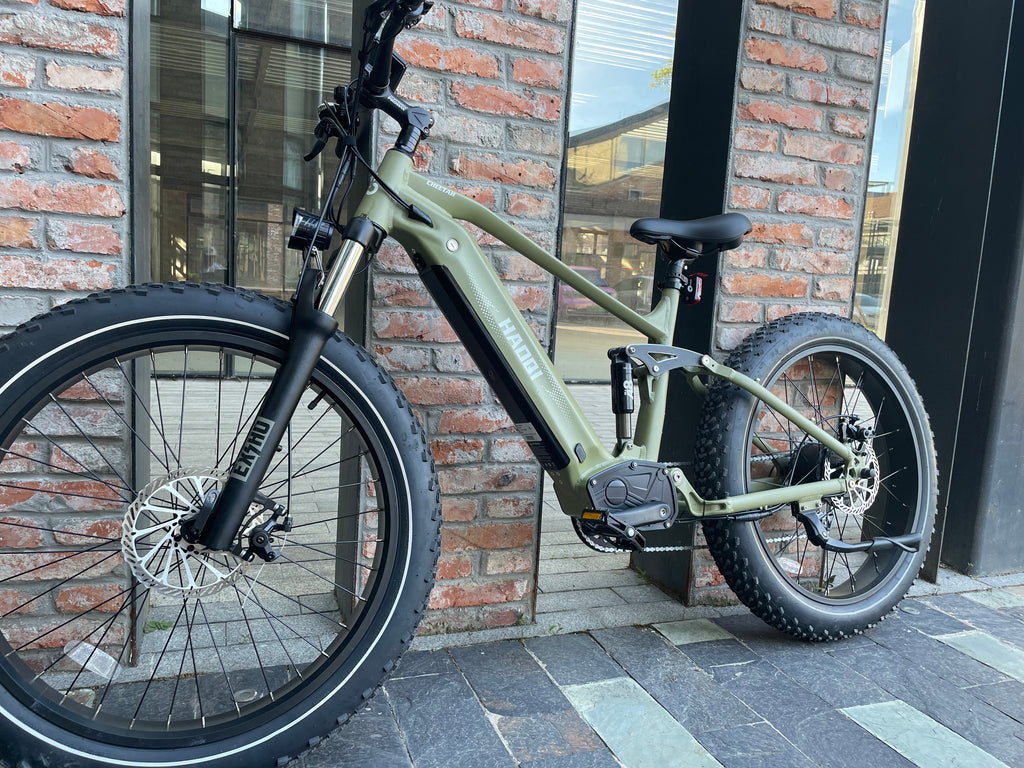 There is a specific way for you to calculate the capacity of a battery:
Capacity = Rated Voltage x Rated Currency
e.g. :
A battery scaled at 48V 12Ah have a capacity of 576W
A battery scaled at 48V 25Ah have a capacity of 1200W
And that's a whole lot of capacity.
A high capacity battery can determines the maximum limit of milage.In addition to this, there is motor power, as power determines electric vehicle power and speed.
How to calculate the Motor Power
After doing a little bit of mathematics,we can move to the part about maximum travel mileage.Which can also be calculated by two simple formulas:
Travel time = (battery capacity wattage / motor power)
Total mileage = time * speed
E.g.  :
Cheetah have a 48v 25ah battery which calculated as a 1200W battery capacity, with the top speed at 20mph.The travel time can reach 1.6 hour by full throttle.So the total milage could reach 32 miles.And this is only by throttle.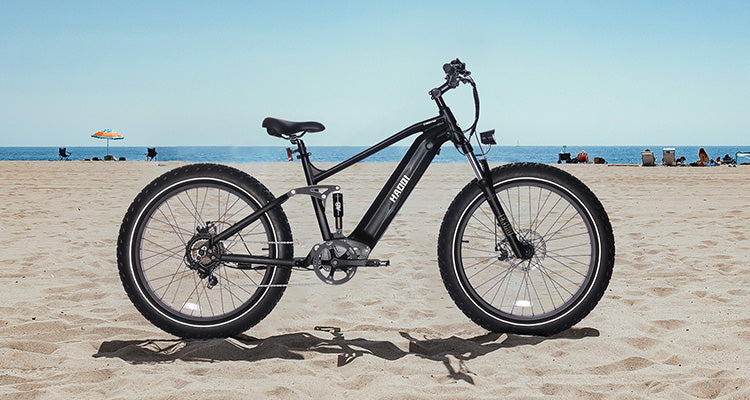 If you're using pas model,this will boost your total milage up to 100 miles.
Of course, this is still the theoretical range of e-bikes, the real range is also related to the efficiency of the conversion of electrical energy into kinetic energy, a good motor brand, electrical energy into kinetic energy loss is less, more efficient.
How to distinguish motor brands
The above theoretical range and the actual mileage still have a certain gap, not at all up to the theoretical 68 km, maybe just 50 km. When the motor converts electrical energy into kinetic energy, there will be partial energy loss.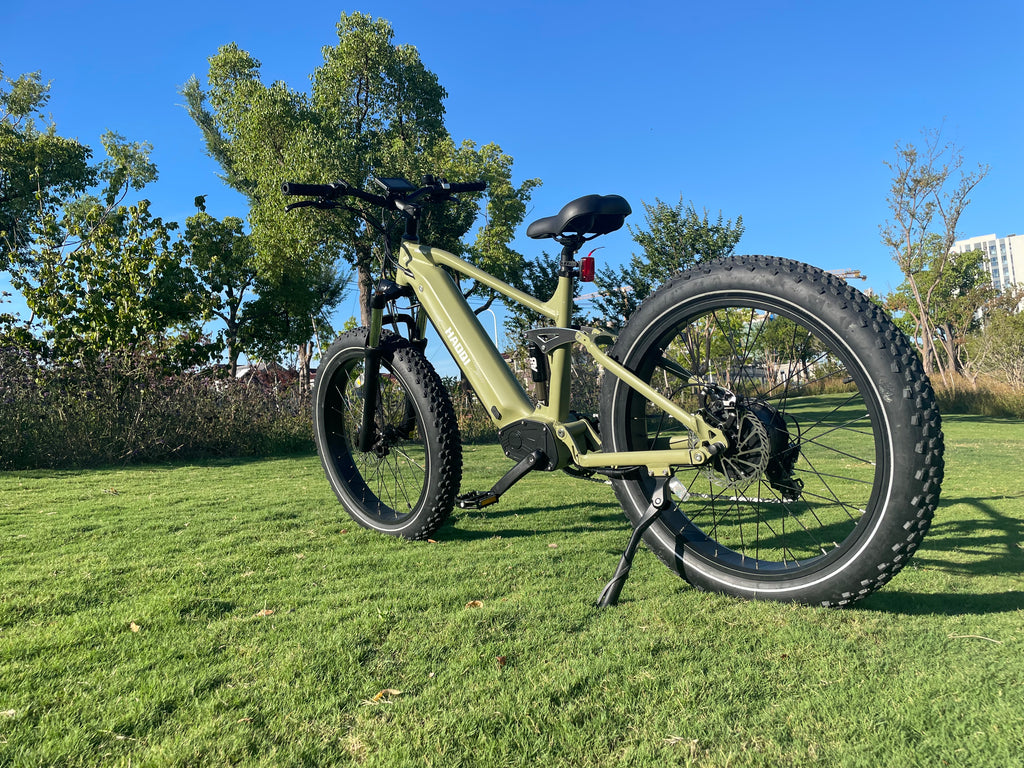 This means that 100% of the electric energy, converted into kinetic energy by the motor, may result in 80%, 70% or less left. Therefore, when you buy an electric bike, pay attention to the motor brand, you can make your electric car kinetic energy conversion higher.
When you're choosing your e-bike, try to find ebike motors with famous brands as Bosch or Bafang, for these brands provides more high-end motors with high conversion rate and longer mileage. With some miscellaneous brand motor, you won't get a reasonable performance even if you change the new battery, because the motor's low efficiency.
How to pick an e-bike that can travel a long mileage?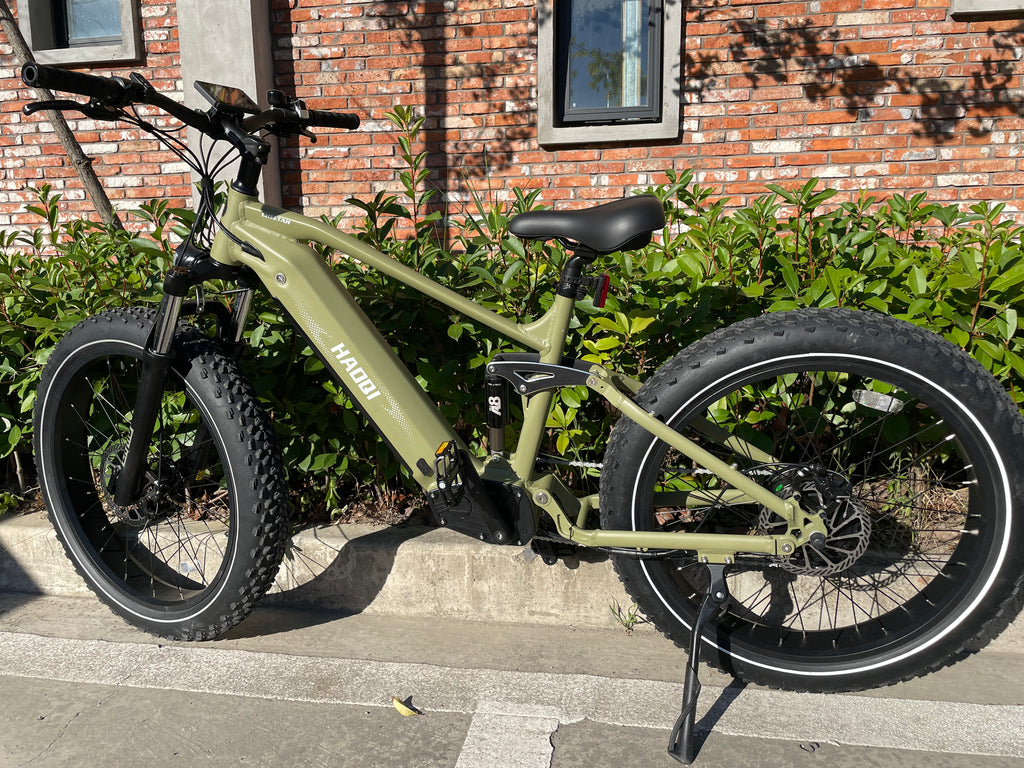 Here comes the final question, how to choose an e-bike that can travel long enough? To make it simple,we have 3 points to check if you're trying to get one.
Battery specifications:
To meet the requirements of at least 30 mile travel milage per charge (throttle only), the battery should be at least 48V20Ah specifications.
Wattage of the motor:
Wattage is also a important spec for a longer mileage, this depends on your requirements, if you're a speed lover or need more power to climb hills and slopes, a 750w motor will be a good choice which combines better power and certain mileage. If you're willing to ride this around on relatively flat surfaces, a 500w motor will be the best choice for extended mileage & enough speed.
Weight of the e-bike:
To make it simple,lightweight e-bikes can go further than the heavier ones. That's the reason why you won't want a full-metal e-bike.
With an e-bike made of 6061 aluminum, you'll find it lighter and it's only 73lbs of weight.
After doing all the researches, it's time to give you some accessible choices!
One of our best selling e-bikes,with all the characteristics you can find on an mountain bike,coil suspension & 7 speed Shimano gear set & derailleur,with a 750w power and up to 80NM of torque,you will be able to enjoy how it rides on your former mountain bike, but more easily with the 5 level pedal assist.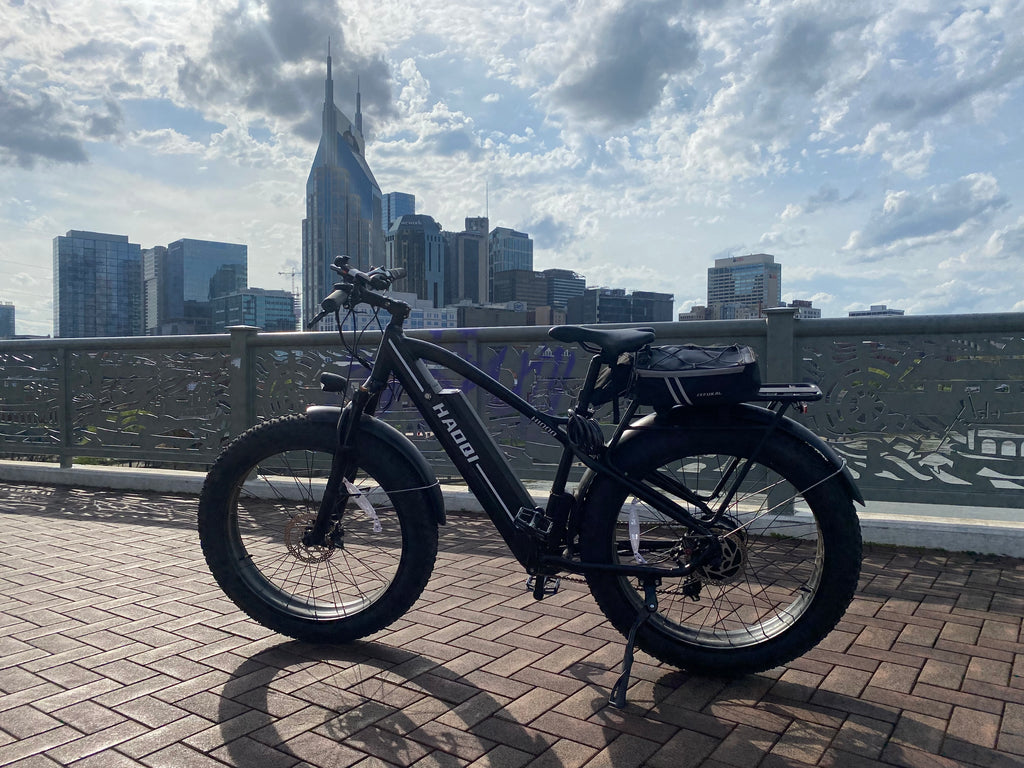 A step-though that fits ladies the most, you don't need to worry about how to get up to the saddles, and with a adjustable stem, you're able to ride in a more comfortable position, with the coil suspension front fork,you can enjoy the same riding experience as any mountain bikes.
Not to mention the 750w motor and 5 levels of pedal assist, you can really enjoy the riding literary without breaking a sweat.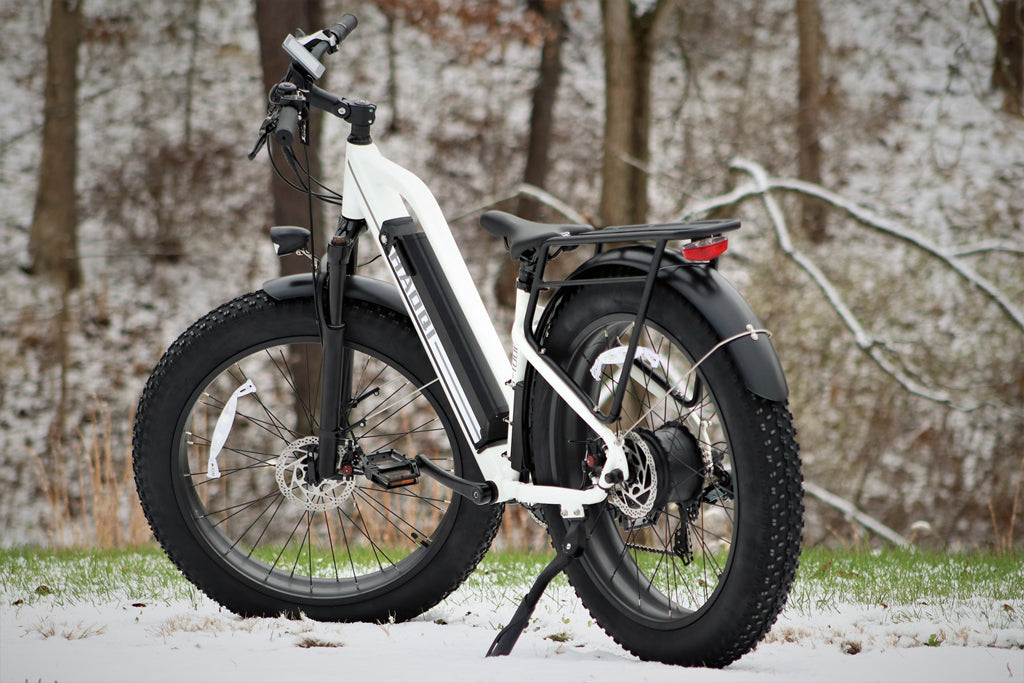 In case you're running out of batteries in the middle of nowhere,it's better to get them charged regularly, or get a dual-battery-system e-bike to extend the mileage.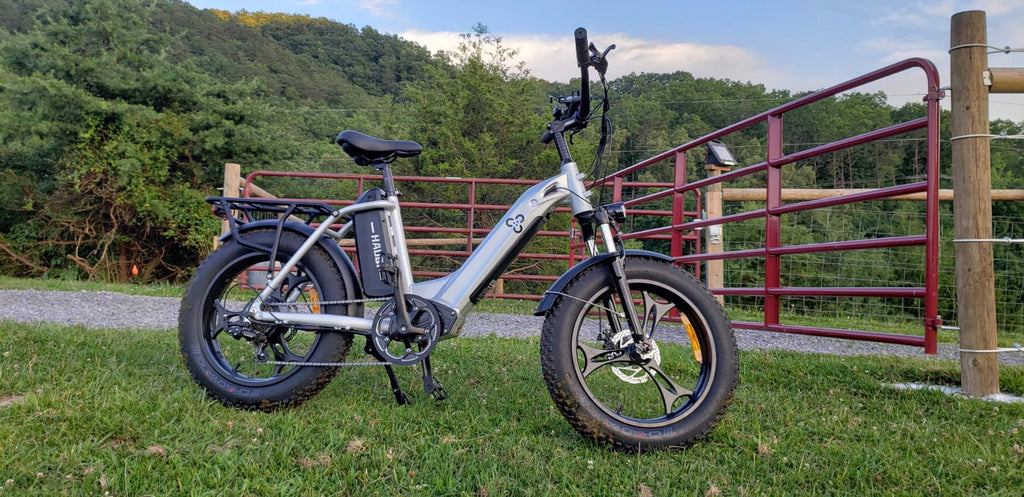 The Antelope is equipped with a 500W Bafang motor while the same brand as it's on the Cheetah but at the power of 750W. That's really a boost for your daily commute or off-road adventures.
Antelope & Cheetah are equipped with this system to ensure you a more extended requirements.To keep it simple, a dual-battery-system can double your range, as well as your pleasure of riding!Here's a comparison of the travelling mileage between the single & dual batteries.

The Antelope is equipped with a 500W Bafang motor while the same brand as it's on the Cheetah but at the power of 750W. That's really a boost for your daily commute or off-road adventures.
Not to mention the benefits of the dual-battery-system, the Cheetah is with a full suspension system,with a hydraulic suspension system under the saddle,this will ensure you a more comfort riding experience on uneven surfaces and can absorb more shock when you're doing some "Tricks" with an bulky e-bike,this means you can realize all your wild movements without hurting your back and bottom.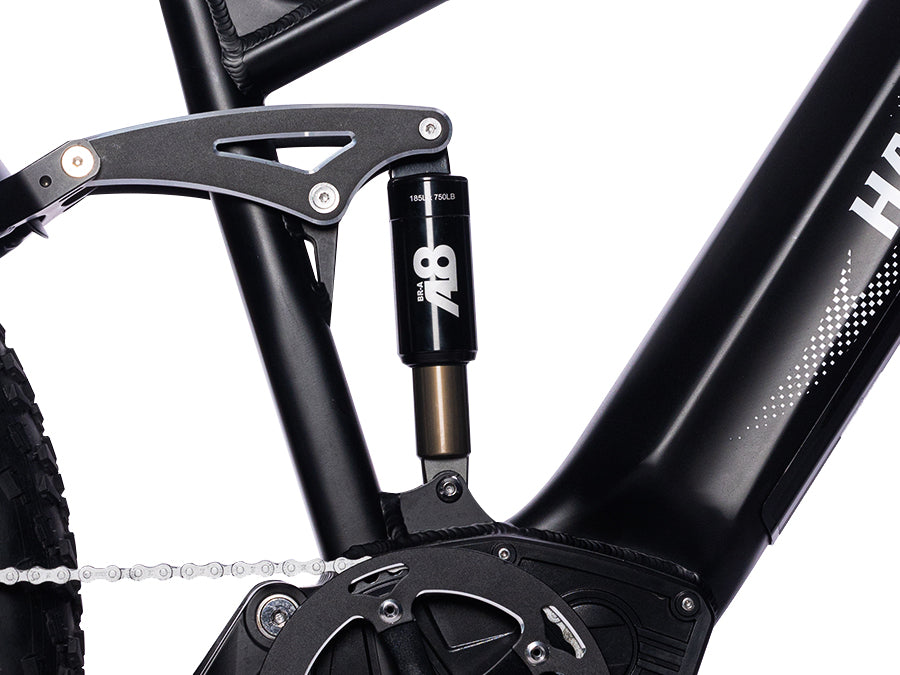 Thanks you all for reading this article and we really hope this can help you to make the decision.Wish you a good day, our dear riders or wanna-be.
---