Top Bike Picnic Must - Haves on Memorial Days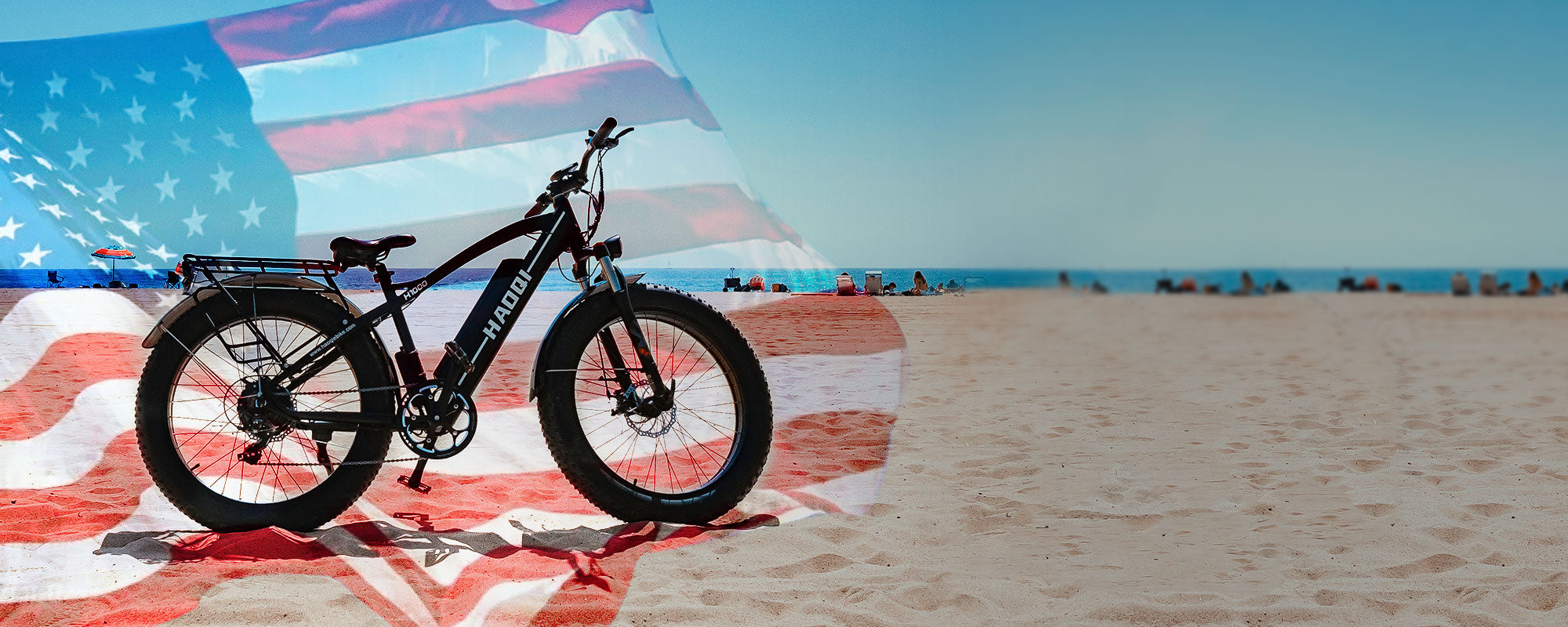 What can remind you of the summer? Of course the beautiful lakeside scenery and the gentle breeze of summer.What can be better than take a bike ride and setting up a yummy picnic while soak yourself in the beautiful scenic spot?
It is the right time to set up for a good picnic time.
Riding your e-bike not only gives you a wider choice about prime locations and avoid the crowd but it also helps to clear your mind and create a wonderful time to get along with your family members.It's really a wonderfully relaxing and great choice to get out with your best friends to spend this day.
Summer time is your best time for a picnic,check the list below and don't forget about the must-haves: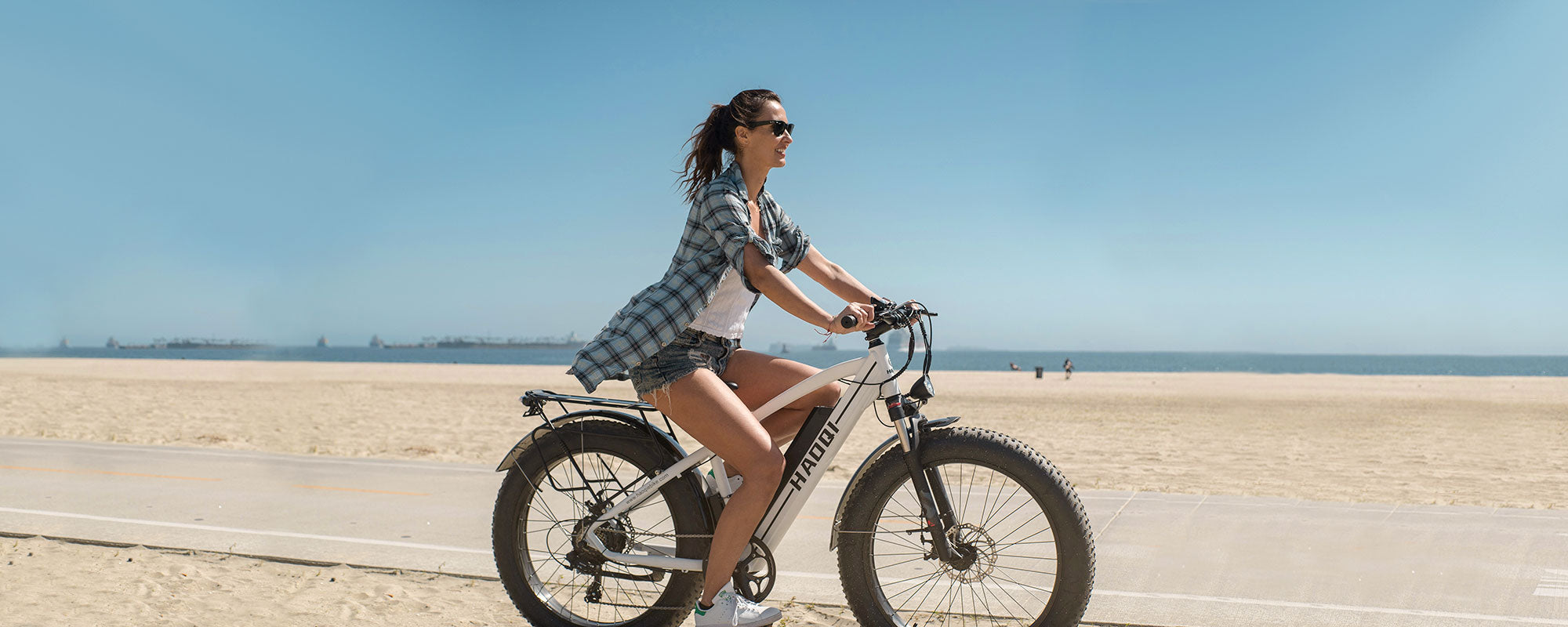 Reliable bike & accessories to carry the load:
Talking about bike-riding picnics, a reliable bike is the basic you're going to need.
Wherever you go, our HAOQI E-bike can really help to conquer the path.With it's fat tire,you'll find that you can experience a more smooth riding on most of road conditions.
Our Haoqi bike is equipped with powerful motor and more sustainable batteries that helps to provide a up to 80 miles distance.The frame is made of 6061 aluminum which provides a payload up to 350 LBs.
What's more? With our modification parts, you can customize your bike for your own purpose.It is really easy to set up, almost right out of the box.
Want to choose one as your daily ride? Check here for more detailed info for our best selling modes.
Always plan your route ahead of time:
You should always consider couple of things before you head off on your picnic trip, Do you want to have a long ride or short? Is the picnic area popular or crowding? Is there a restroom? Are you familiar with the route?
Check out Google Map while you setting off for the picnic, this will notify you how long you're going to ride.Maybe you can also get yourself some extra goodies or snacks before arriving the picnic spot if you're lucky enough to find some stores on the way.
If you're not familiar with the route, a bike mount for your phone would be a perfect choice.This can really be a great help to give you a more easy access to your phone if you're phone is guiding your way.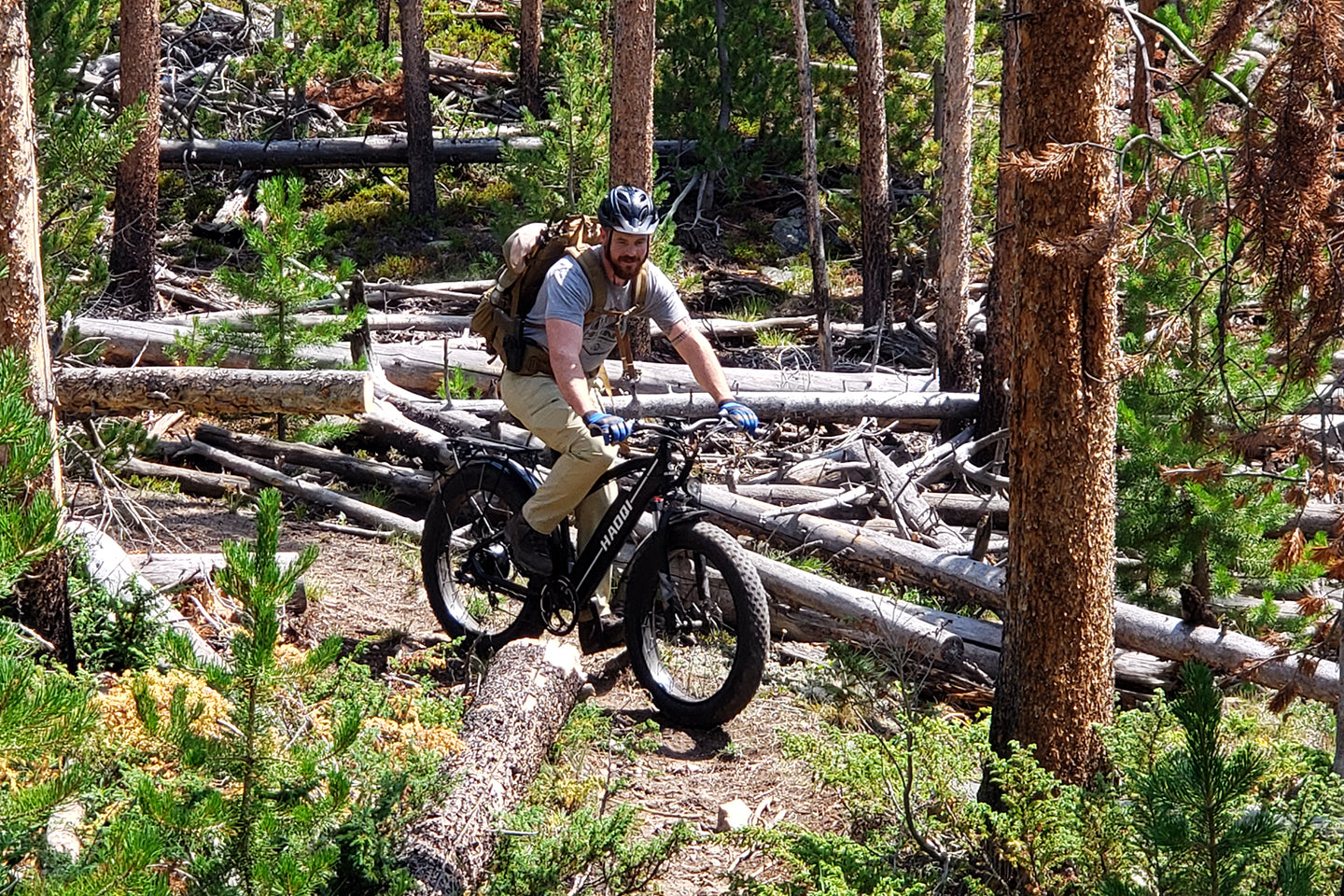 Prepare for the unpredictable weather conditions:
Lack of planning could cause unnecessary aggravation on your fun-day-out.
Unpredictable weathers can always ruin your picnic, prepare for the elements can always be a smart choice.
Check the weather forecast beforehand is a smart move, don't forget about the summer essentials as sunscreens and sun screams.Always keep in mind that it's important to protect yourself from the UV lights.
Other small gadgets like bug spray or windproof jackets are also essential, just pack them up as extra choice, better than nothing.
Prepare for what you want to eat:
Trick to picnicking well is to picnicking smart.Try foods that's easy to prepare and pack will save you a lot of time.
Crackers, sandwiches, fresh fruits are always your best choice, if you want to have a better experience, choose a bottle of wine and some dry ham,this will make you looks more elegant on the scene,trust me!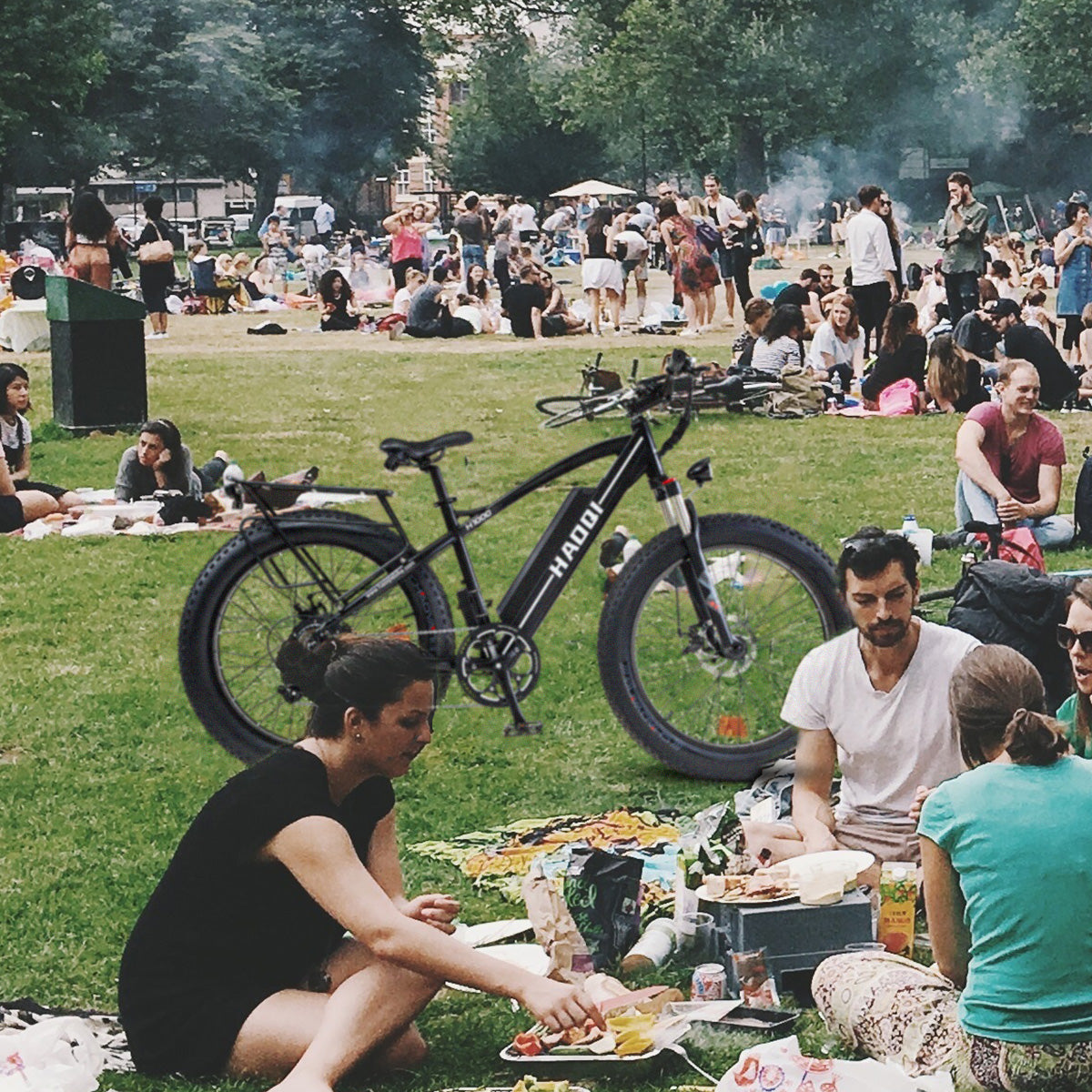 Blanket & Trash Bag - Last but not least:
Best picnic always ends as how it starts,leave the picnic spot as you found it.Don't forget to pack enough trash bags to throw away the remaining of your discarded food or bottles.
About the blanket,this is also a great help for a successful picnic,this not just only provides you a clean place to sit, you can also wrap your fragile items like a bottle of wine or some glasses.
You can riding on all terrain with the fat tires! Haoqi Leopard are also very sturdy and work well!
Save $50 For 1 Bike - CODE: 50
Save $200 For 2 Bikes - CODE: 200

while supplies last. Offer ends 5/30.
---